Self Guided Black Bear Hunts Maine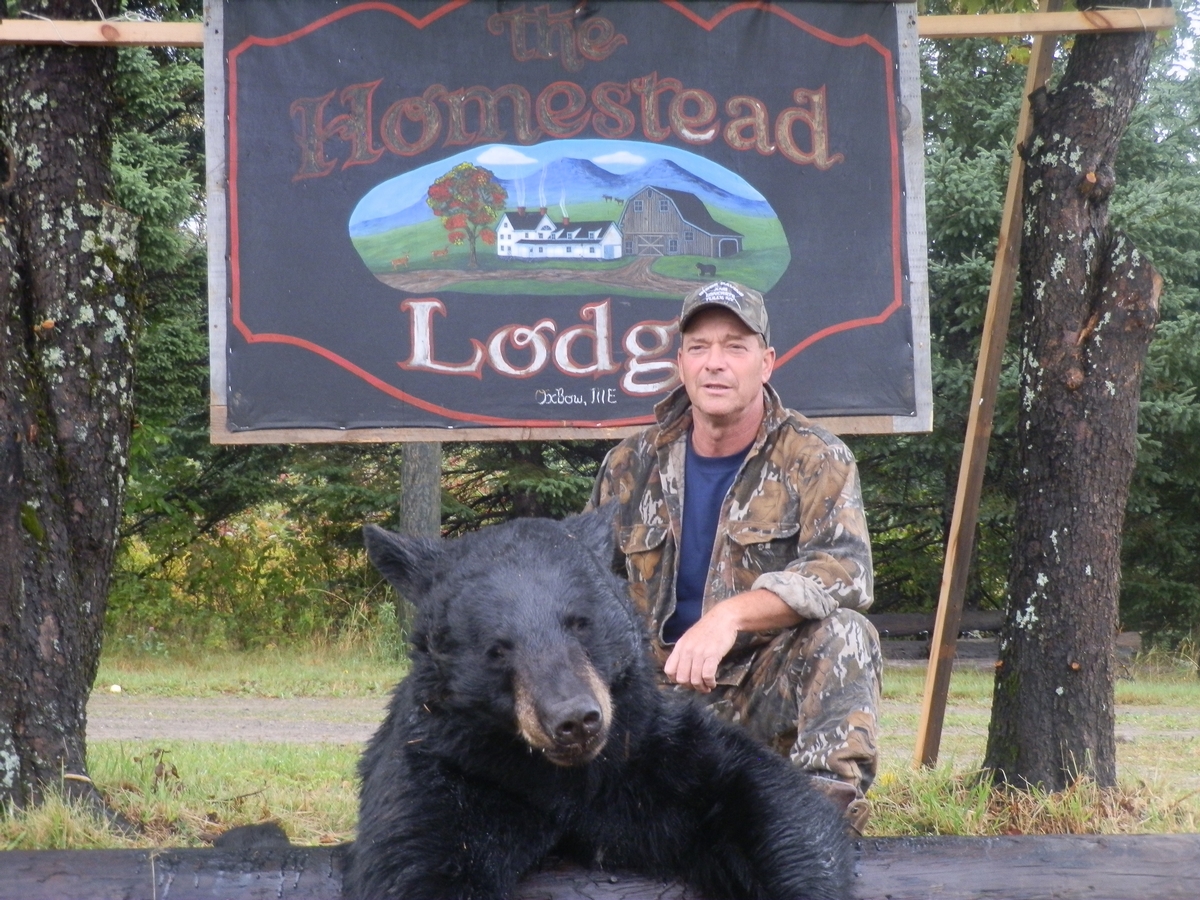 Come and enjoy some of the finest black bear hunting that Maine has to offer. We're now offering self guided hunts. These hunts are perfect for the more experienced hunter. When you arrive on Sunday, we will give you a bait site that is yours for the week. Your site will have been baited for a full week prior to your arrival, we have game cameras in place on every site so we know what is coming in.

We'll take you out to the bait site on Sunday so you know where it is. For the rest of the week you'll be responsible for baiting and getting to and from your site. We'll provide you with all the bait you need and all the advice we can give you. When you kill a bear we'll give you a hand getting your trophy back to the lodge.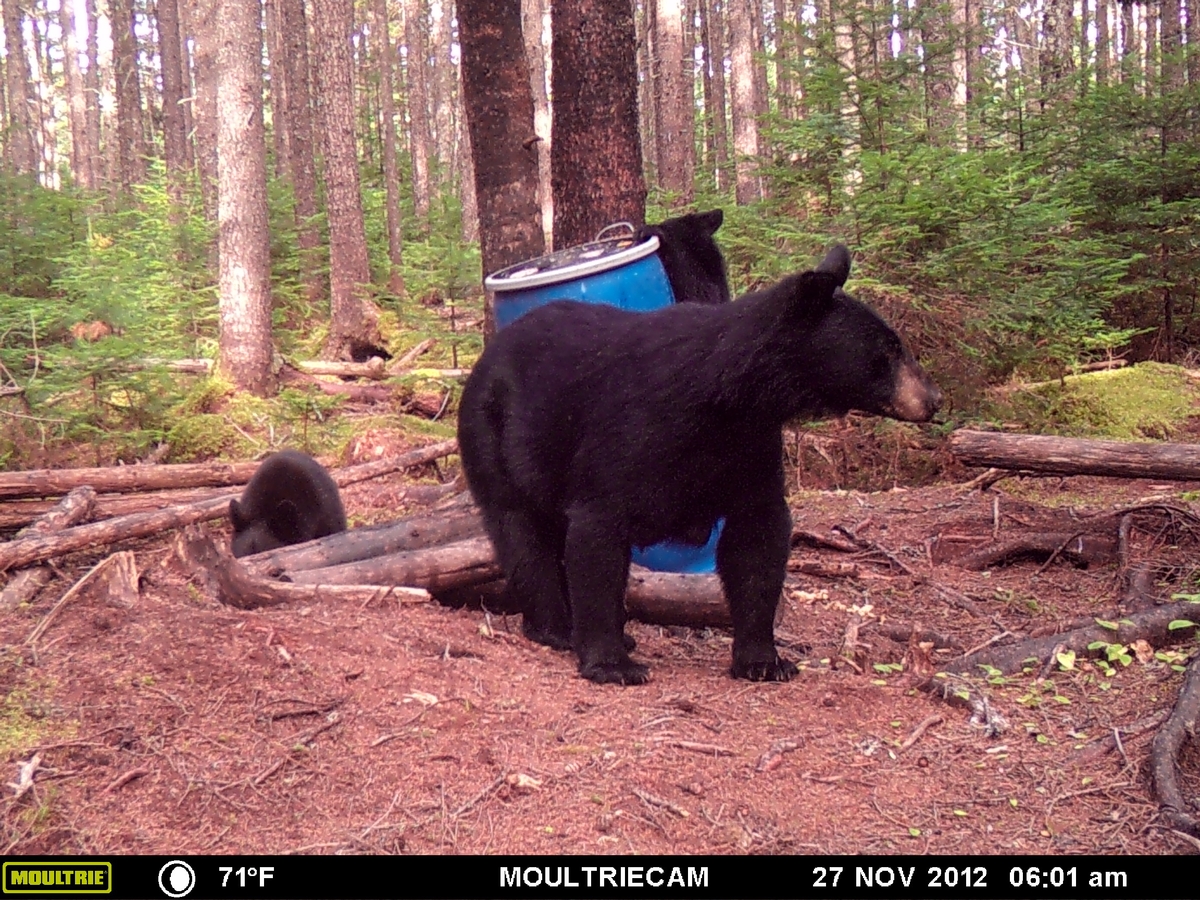 The Self Guided Hunt - How it works
When you arrive in camp, a guide will take you out to their bear hunting stands to familiarize you with the area you will be hunting. Each hunter gets 2 locations to hunt for the week. All hunting stands have been consistently baited prior to the hunt and are set up for archery or rifle hunters. Self guided hunters will be provided bait and be responsible for baiting their stands throughout the 6 days of hunting.
Check in time is after 3:00pm on Sunday.
Self Guided Black Bear Hunts Include:
6 days of bear hunting on private land
2 pre baited hunting locations
Bear bait
Pre hunt introduction to the hunting area
7 nights lodging ($1,000)
All meals during the hunt
Not Included: Transportation, butchering(available upon request), gratuities.
A 50% deposit is required on all hunts. No deposits refunded. Personal checks accepted for reservation deposits only.Final payment upon arrival with cash, bank check, money order, or travelers checks.
*When you book a bear hunt with us the confirmation of your deposit will be a Homestead Lodge Client Questionnaire. This is for information to set up your individual bait site, as well as all pertinent medical information to ensure you have a safe stay with us, and personal preferences needed to enjoy your time with us as much as possible.