Hunting & Fishing Lodge in Maine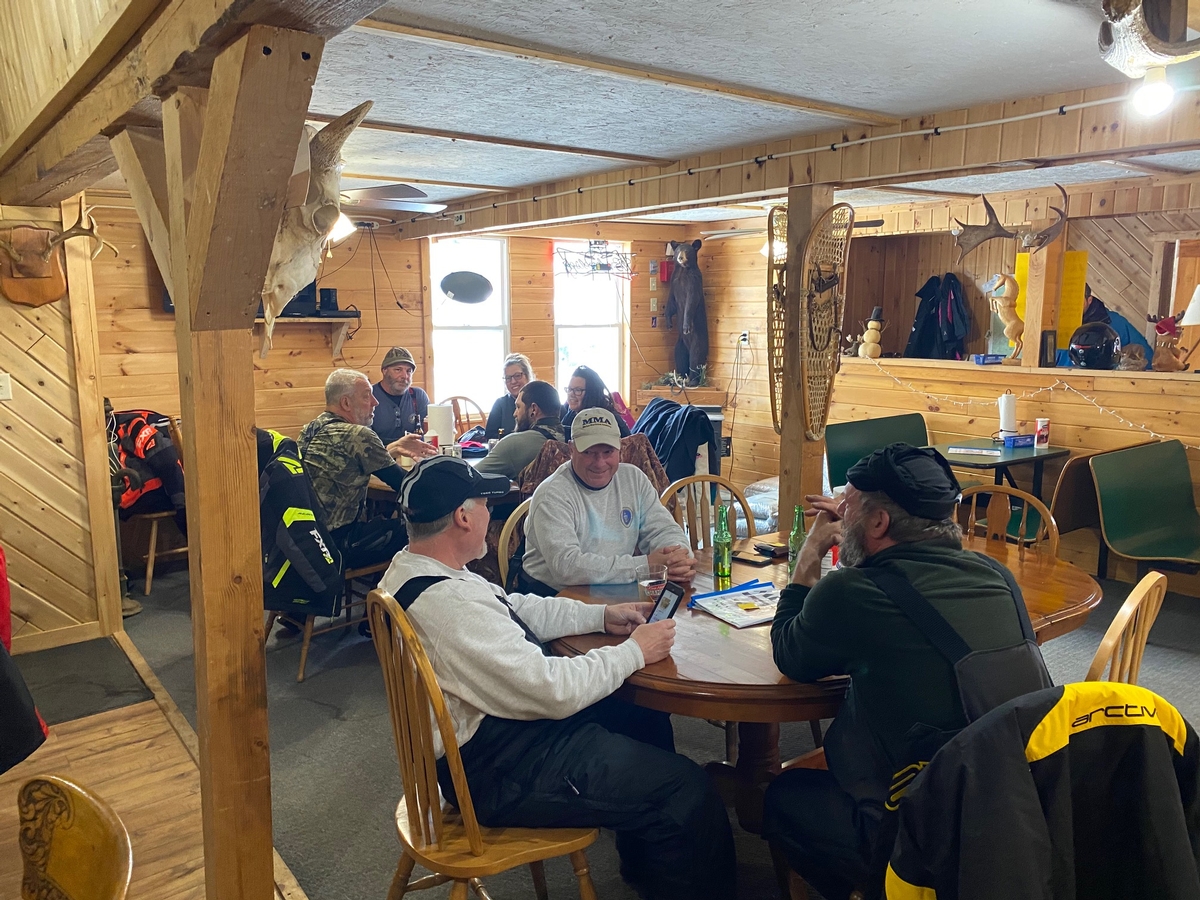 The Homestead Lodge in Oxbow Maine combines the classic old time farm house with modern conveniences such as hot showers, phone availability, and even high-speed internet connection.
Our licensed commercial kitchen will serve up hardy home cooked meals to delight you and fill you up. We also have all the fast food type equipment without sacrificing any of the antique farm and family charm.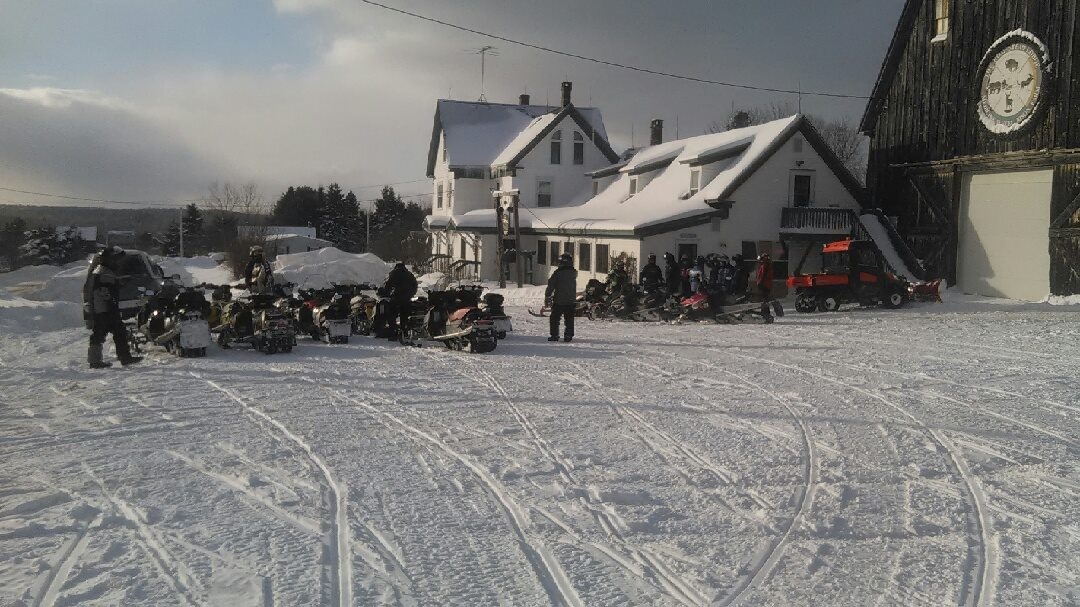 The Hunting Lodge
The Maine Lodge holds Individual bedrooms that can sleep parties of two with each having its own theme, i.e. Buffalo Room and Moose Room. Some rooms have queen size beds and double beds while some have singles with private baths. All rooms are pure country and are clean and comfortable. Beds are made up complete with electric blankets for chilly nights and towels are laid out.
We have two areas with TVs and tables for playing cards. There is also a small sitting area for those who want to relax and watch the bison.
You'll find Scott and Trisha happy to share conversation in the evenings after a great meal at the Homestead Lodge.
For our guests' comfort and an increase in success, we ask that you smoke outside only. Alcohol is available in the licensed bar at the lodge and although drinking is allowed, this is our home and drinking to excess is not.
Rooms are $75 per person per night with full breakfast included.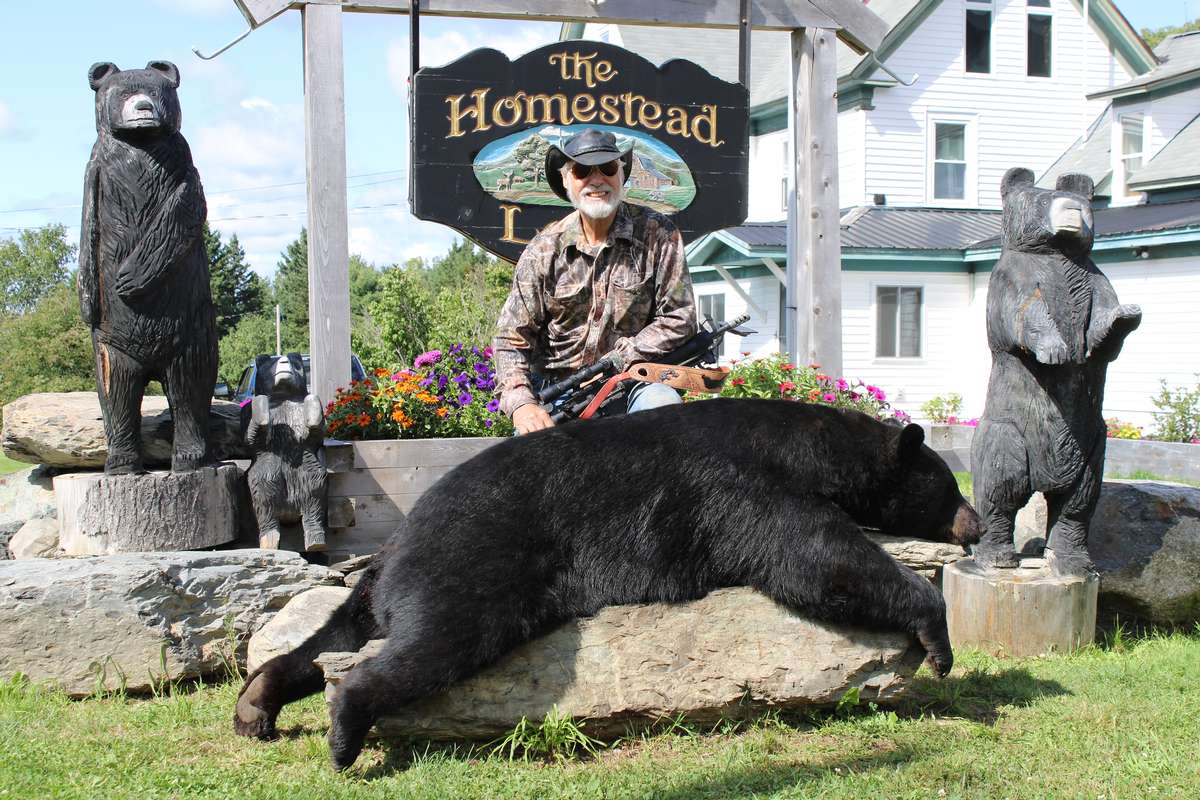 All Inclusive Hunting & Fishing Packages
The remote woods of Maine offer a variety of hunting and fishing options. At Homestead Lodge, we offer guided hunts that include lodging, accommodations and everything you need for an exciting adventure in the vast wilderness of Maine.
Guided Hunting Packages Include: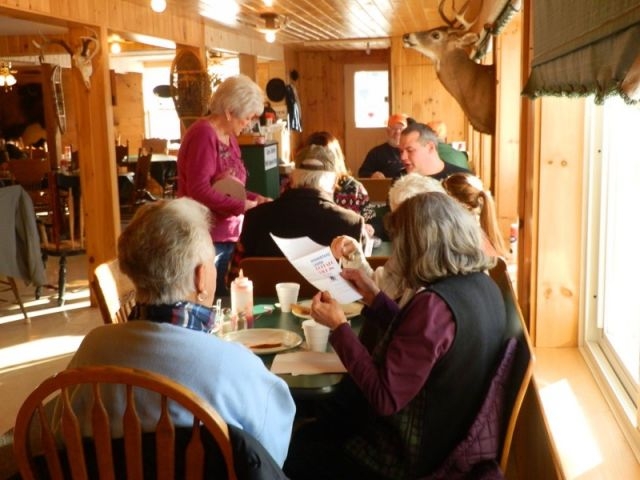 Snowmobile & Bed & Breakfast
Looking for a weekend getaway in Maine?
Homestead lodge is ideal for snowmobilers or those looking for a getaway in the beautiful North Woods.
Snowmobiling packages can include lodging and food or guests can stay for $125 per night for lodging alone.
Summer, Spring or Winter Maine Bed & Breakfast. Custom multi day packages available or $125 per night.
Dining at the Lodge & Resort
Our Restaurant is well known in the area as a great place to relax and meet great people. The bar is a great place to warm up and have a cocktail or enjoy a hearty meal after a day of snowmobiling or hunting in the Maine woods.