Snowmobiling Lodge in Northern Maine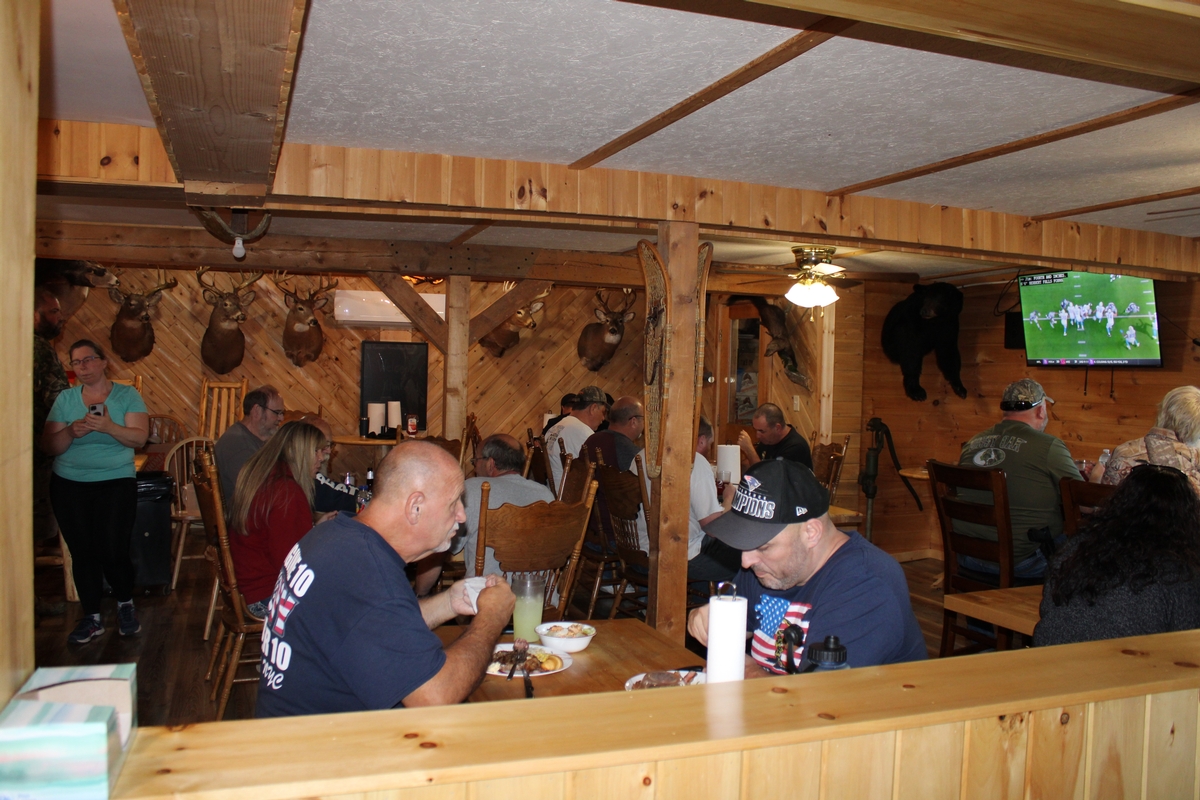 Experience Winter Recreation with Lodging and a Full Service Restaurant & Bar
Snowmobiling is a way of life in Northern Maine and a long awaited event at the Homestead, as are cross country skiing and snowshoeing. The Homestead Lodge is the perfect home base for snowmobiling. We are centrally located about 100 south to Millinocket and about 100 north to Fort Kent. We offer gas, oil, storage, restaurant & bar, as well as comfortable and inexpensive accommodations right on Maine's ITS 85 snowmobiling trail.

The beauty of the wilderness is particularly spectacular in Oxbow. Combine cozy accommodations, home cooked meals, and small town hospitality with some of the finest snowmobiling trail connections in the state. The fully groomed ITS 85 runs through The Homestead Lodge property, making us the ideal base for those who wish to explore the hundreds of miles of trail North to Canada, as well as all points South. We have gas, oil, and trailer storage available. Oxbow also offers town-wide groomed cross country skiing trails and a "Winter Carnival" in February.

Whether you come for the weekend or stay awhile, let your winter adventure begin at The Homestead Lodge!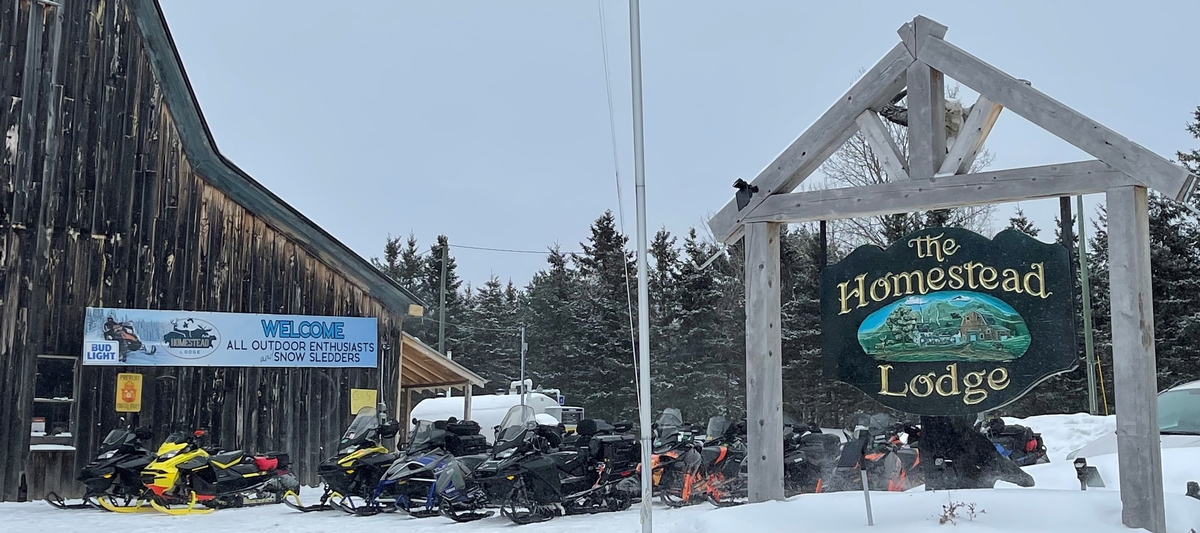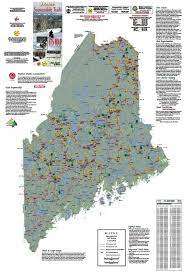 Maine's ITS 85 Trail System
The ITS snow mobile trail map is updated each year to reflect changes and additions to the trail system. The trail system is extensive and riders can spend days exploring this vast wilderness without riding the same trail twice. The lodge is situated along the ITS 85 section of the trail and riders can access the trail right at the lodge.
The Maine Interconnected Trail System consists of thousands of miles of well maintained snowmobile trails. Snowmobile enthusiasts can enjoy a day trip, weekend getaways, or make it a full week long snowmobiling vacation, enjoying the Maine natural outdoor beauty. Maine has more snowmobile trails than any other state in the Northeast.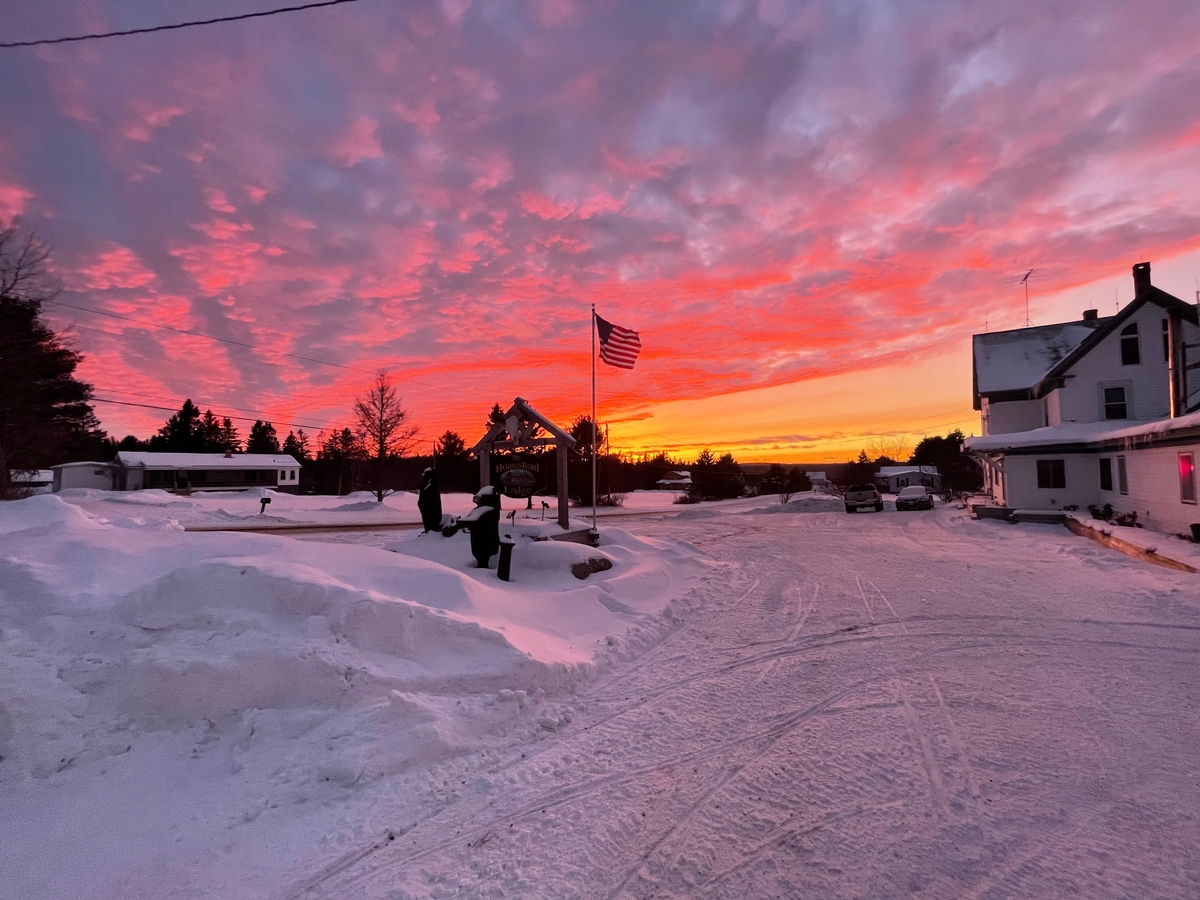 What to Look For in a Northern Maine Snowmobiling Lodge & Resort
Comfortable cabin rentals or lodge to stay in when you are on your snowmobiling trip.
On site restaurant & hospitality
Trail access - Homestead Lodge is on the ITS 85 trail system.
Snowmobiling rental services nearby
On site gas available