Guided Moose Hunts in Maine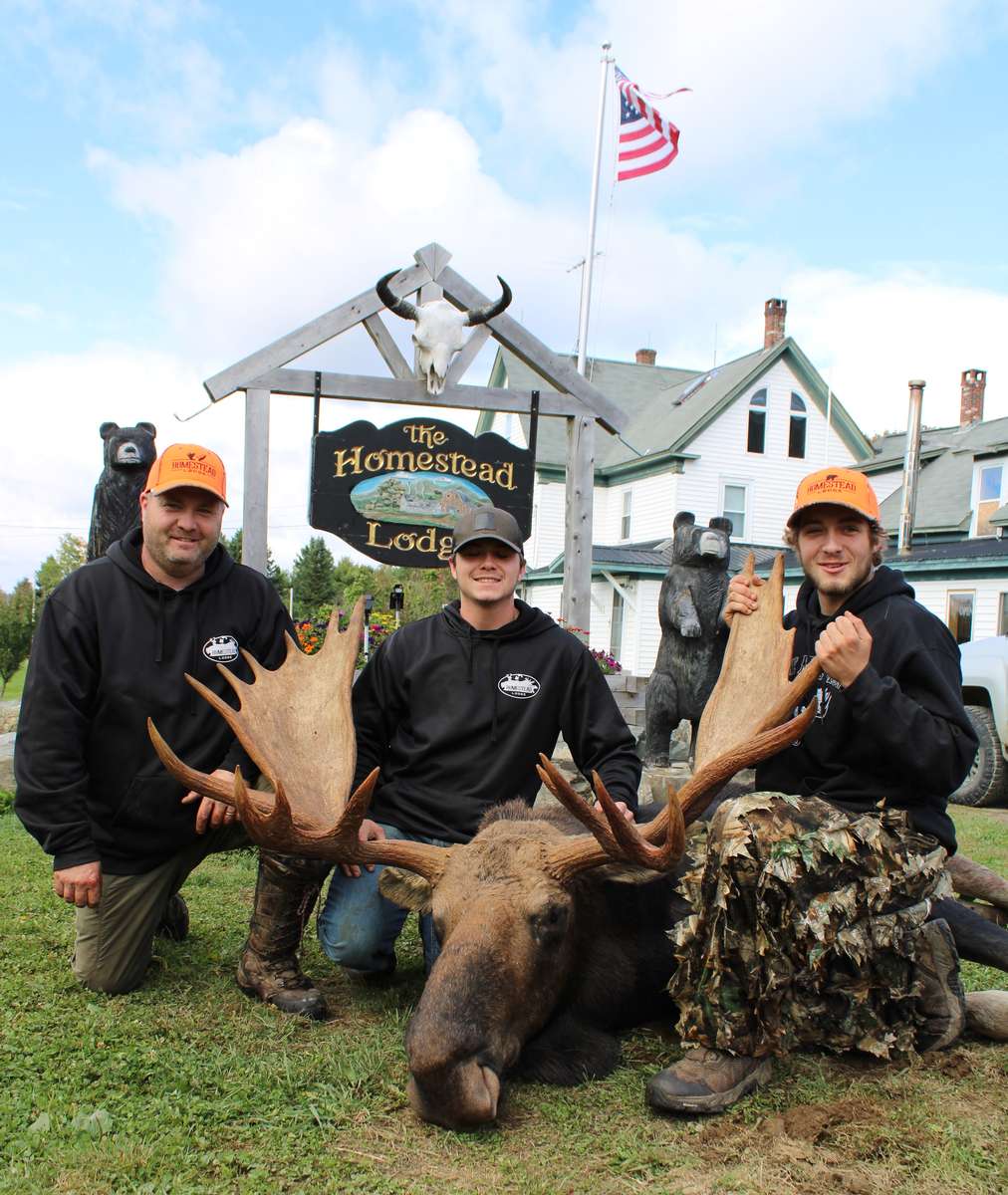 Maine Trophy Moose Hunting
Excellent Maine Moose hunting for Trophy Moose in the last week of September and second week in October with 95% success rate putting Maine trophy moose within shooting range of hunter. Thousands of prime habitat acres for Maine Trophy Moose makes the hunting memory of a lifetime. We are fully qualified to find the Maine trophy moose you're looking for and fully equipped to get it out.
You'll be guided by expert registered Maine Guides with 20 plus years' experience that have put in countless hours of scouting to ensure your Maine trophy moose hunt is a success. There are no shared guides. Each Maine moose tag has its own experienced guide. Maine has a lottery system for moose hunting permits. For those hunters on the remote hunts, you will be brought back to the lodge after your successful harvest to spend the remainder of your stay with all the comforts of home.
After you bag your trophy, partridge and snowshoe hare seasons are open.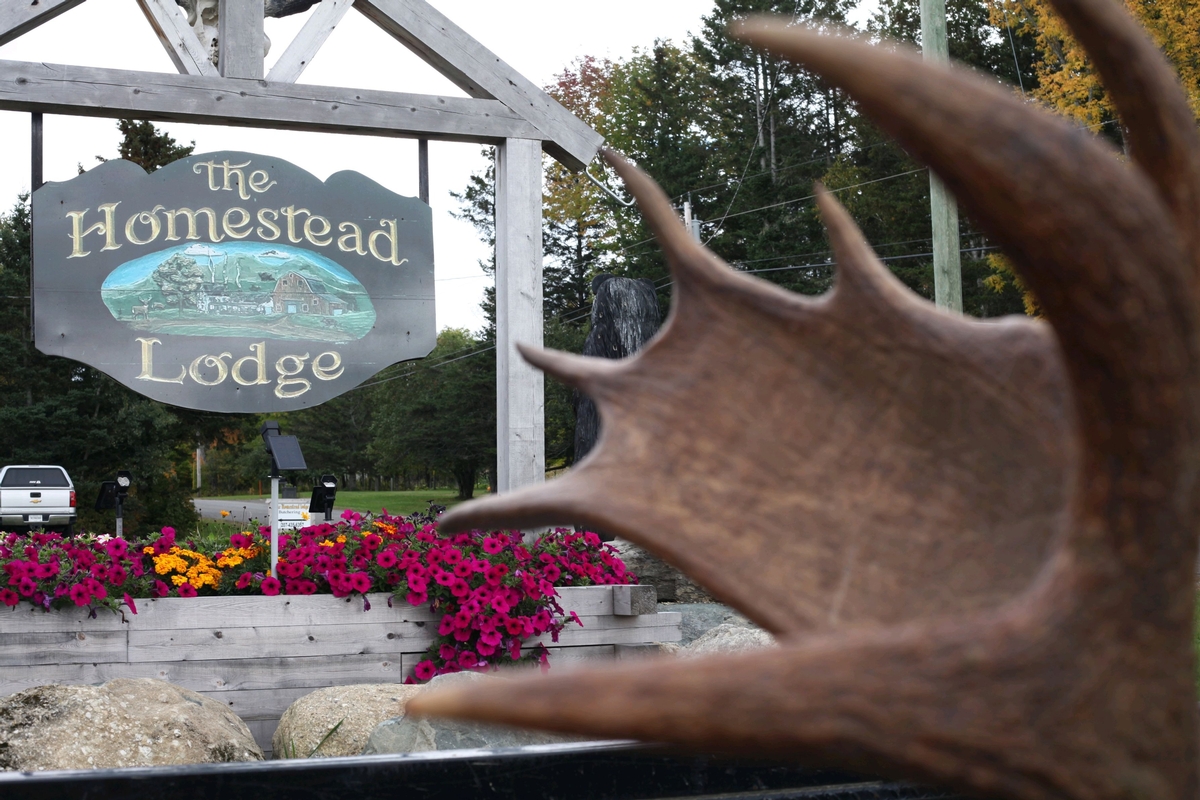 Moose Hunt Prices
Fully Guided Maine Moose Hunt: $5,000 per week for hunter and subpermittee from the lodge (zones 4, 5, 6, 10 & 11)
Includes meals, lodging, guide, retrieval, transportation to and from hunting site, game retrieval and care
All hunts are seven nights lodging and six days hunting. Hunting is Monday to Saturday per State Law
First week season is usually the last week in September
Second week season is usually the second week in October
A 50% non-refundable deposit is required to secure reservation
Final payment due upon arrival with cash, bank check, personal check, or money order
On premise butchering available upon request
Call for price to bring extra people along
*Initial deposit required to secure reservation. Reservations are on a first-come, first-serve basis. Remaining balance (plus State taxes) will be collected at check in.