Maine Whitetail Deer Hunting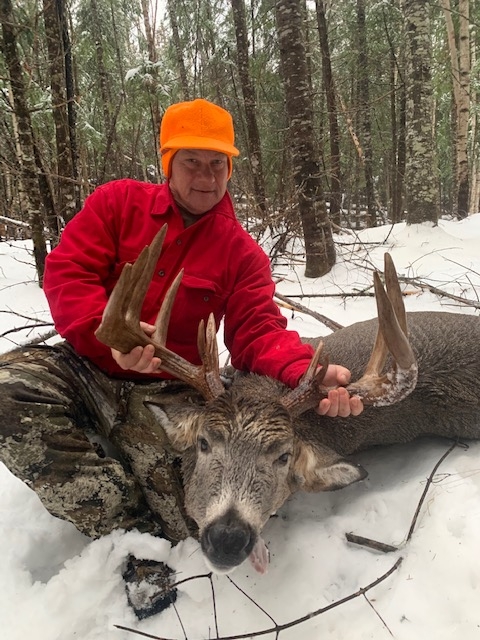 Self Guided & Guided Maine Trophy Whitetail Hunts
Hunting success begins when you choose the location of your hunt. Aroostook County's remoteness and heavy cover allows our Whitetail deer to reach maturity for record making racks as well as body weights. Hunting success continues when you choose your Outfitter. Homestead Lodge wants you to go home with the Trophy of your dreams and Homestead Lodge has the knowledge, skill, and experience to make it happen. We do not just open a camp for the hunting season. This is our chosen lifestyle as well as our livelihood and we do it year round. We are in whitetail habitat more time then not recording and learning from their patterns. Note some of our multiple Trophy Deer photos to see how well this pays off for our hunters.

Whether the hunt you're looking for is an out-of-the-way place for the aggressive of heart, clear cut edge tree stand hunting, or natural blinds along logging roads, we scout the prime areas for the big Trophy Whitetail bucks long before your arrival. We'll direct you to active areas and go over maps to ensure you have an understanding of the vast woods. To such an extent, that in most cases no guide is necessary, although they are available when needed.

Millions of acres of general use Paper Company land in Northern Maine is known for its endless miles of primeval forest and shadowy bogs which lure hunters form all over the country in their quest for that all time trophy rack and well over 200 pound bodied buck. Maine is broken up into Deer Management Districts, and though some districts harvest more deer than we do, they also have many more hunters. So if you are looking for that one on one experience as well as the trophy, the Homestead Lodge is the place.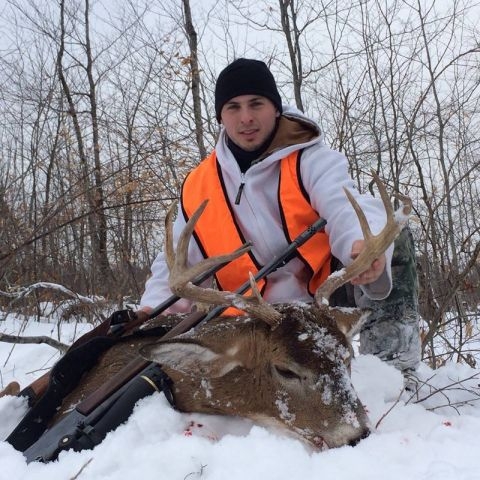 Whitetail Deer Hunting Prices
$775 per week (Sunday to Saturday)
General rifle season is 4 weeks in November
Black powder rifle season is first week in December
Includes meals & lodging
Guided Hunts are an additional $175 per day
On premise taxidermist and in-house butchering available upon request
*Week means 6 day hunts (Sunday to Saturday). Deposit of 50% is non-refundable. Personal checks accepted for reservations only. Balance due (plus state taxes) upon arrival by cash, certified check or credit cards with 3% charge.