Northern Maine Archery Black Bear Hunts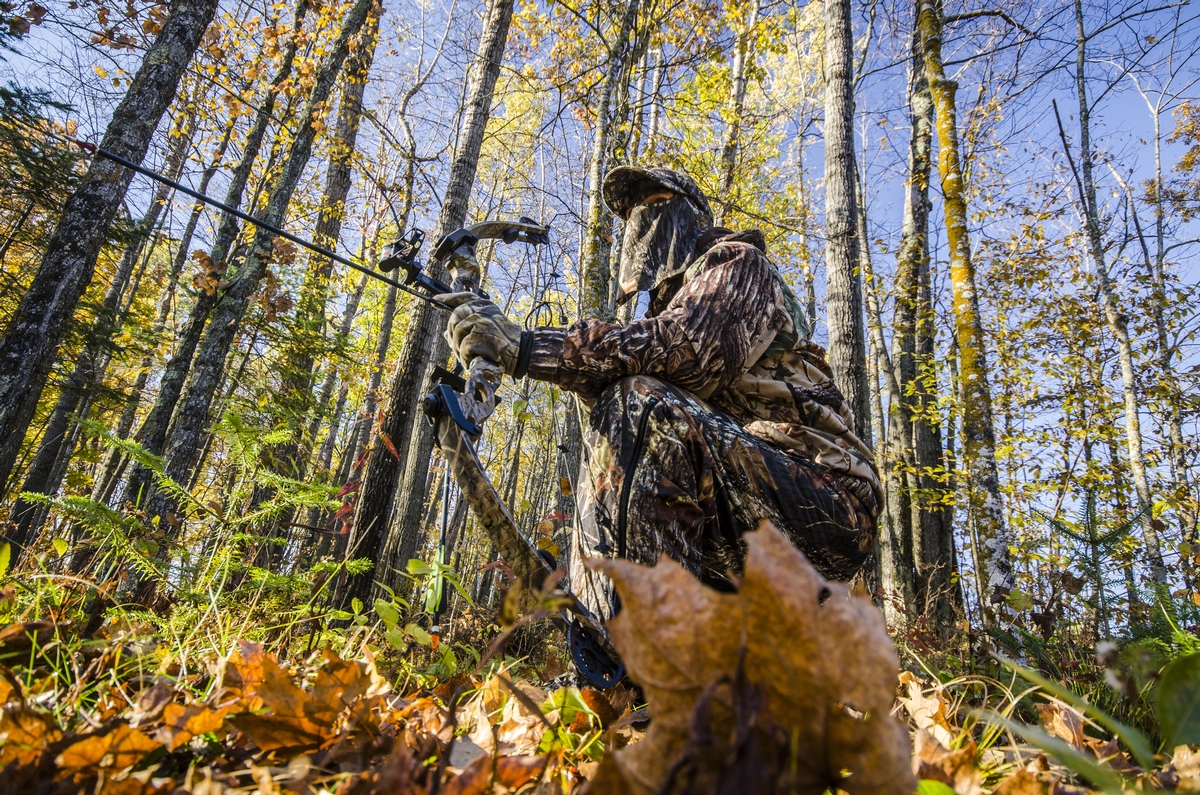 Trophy Archery Bear Hunts
The Homestead Lodge in Northern Maine offers Archery Hunting for trophy black bears, the bruins of the north. There are millions of acres of paper company land and roads open for general hunting use for you to put up your own tree stand or hunt from natural blinds. There is very little pressure in this part of Maine so it is ideal for archery hunting for bears.

Having a minimum amount of hunting pressure this far North and heavy cover has allowed our black bear population to thrive and make large boars common. Whether the hunt you're looking for is an out-of-the-way place for the aggressive of heart or the comfort and camaraderie of a family owned lodge, we will direct you to active areas and go over maps to ensure you have and understanding of our vast woods, apple orchards, and swamps.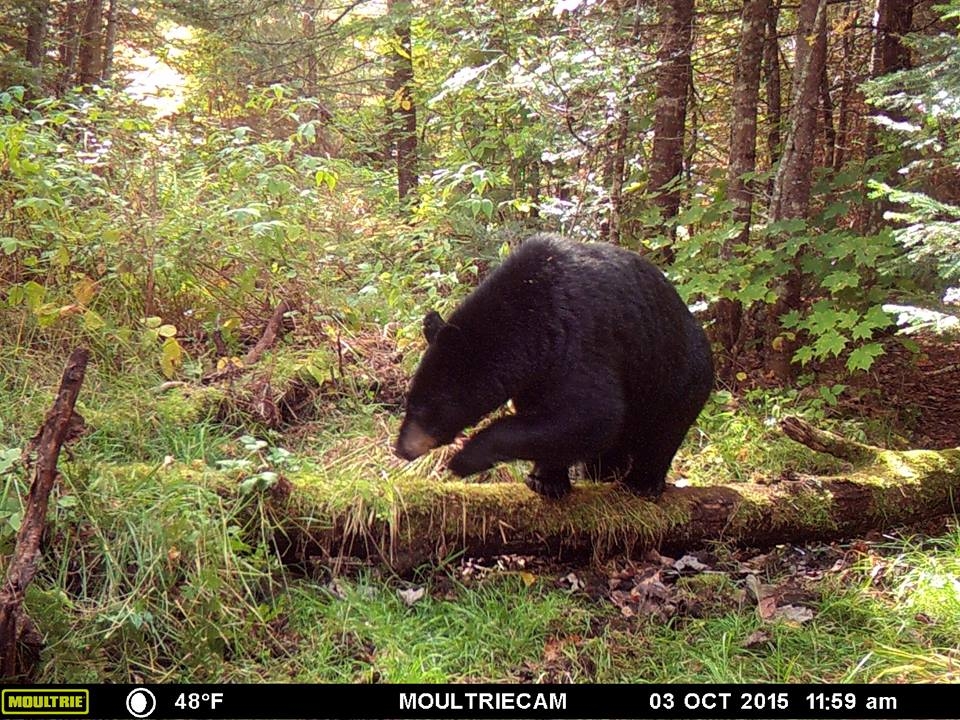 Hunt Large Bodied Maine Black Bears
Scott and Trisha live here year round and have extensive knowledge on the local game activity and therefore most of the scouting work is done for you at no extra cost to their guests.
The Homestead Lodge is your place to bow hunt.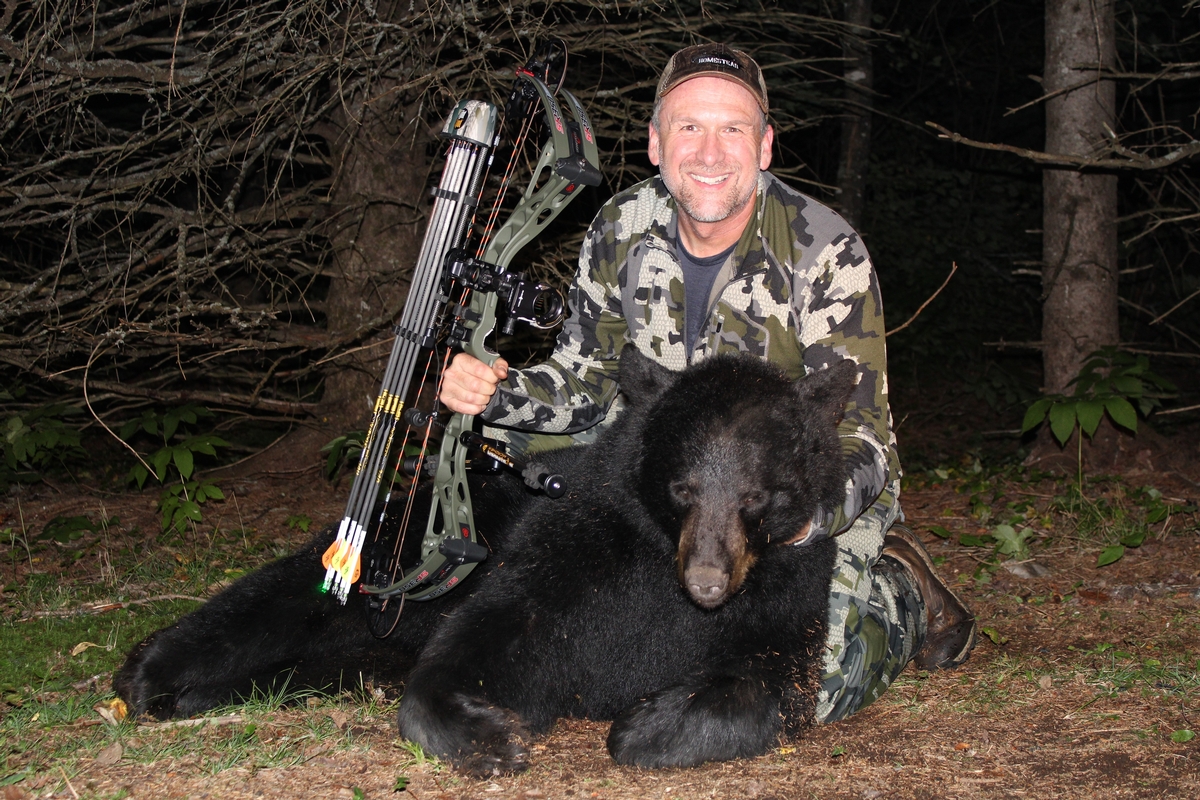 Fully Guided Maine Black Bear Archery Hunts
Our Black Bear Hunts Have High Success Rates
Fully guided baited archery black bear hunt
2023 - $2,500 includes meals, lodging, transportation to and from hunting site, game retrieval and care
All hunts are seven nights lodging and six days hunting. Hunting is Monday to Saturday per State Law
Check In time is after 3:00PM on Sunday, check out the following Sunday before 10:00AM
A 50% non-refundable deposit is required to secure reservation
Final payment due upon arrival with cash, bank check, personal check, or money order
On premise butchering available upon request, additional fees apply
*Initial deposit required to secure reservation. Reservations are on a first-come, first-serve basis. Remaining balance (plus State taxes) will be collected at check in.
*Wounded animal policy. We will make every attempt to try and locate your bear, however, if you draw blood and we are unable to locate the animal, that is considered your kill. Please make a clean and ethical shot with proper shot placement. If you have any questions on where to aim, ask any of our guides.