Guided Hound Hunts for Bear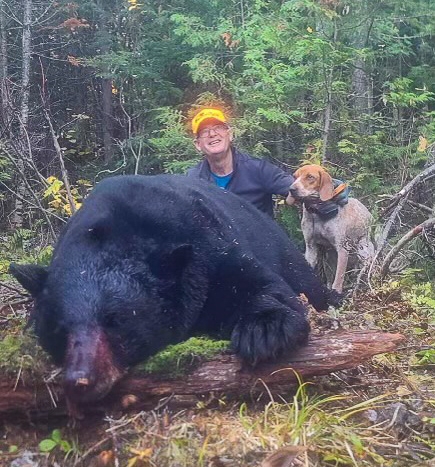 Our hound hunts are a great hunt for lots of action without sitting still like our baited bear hunt. We run over 140 bait sites and we bait every day on the sites we are using that week. We check our cameras every day. Our day starts very early in the morning to check bait sites and cameras to see which sites will be more productive. Then as soon as legal shooting time starts our houndsman, John – with over 20 years' experience in hound hunting for bear, will let a couple of dogs out to start on a scent. All dogs have a GPS collar and John knows where all dogs are at any given time. When the dogs have a bear treed or bayed, at that point the hunters are brought in. This can take all day or 20 minutes. John has 18 dogs he keeps at Homestead Lodge during the season. Every day there is a fresh set of dogs ready to go.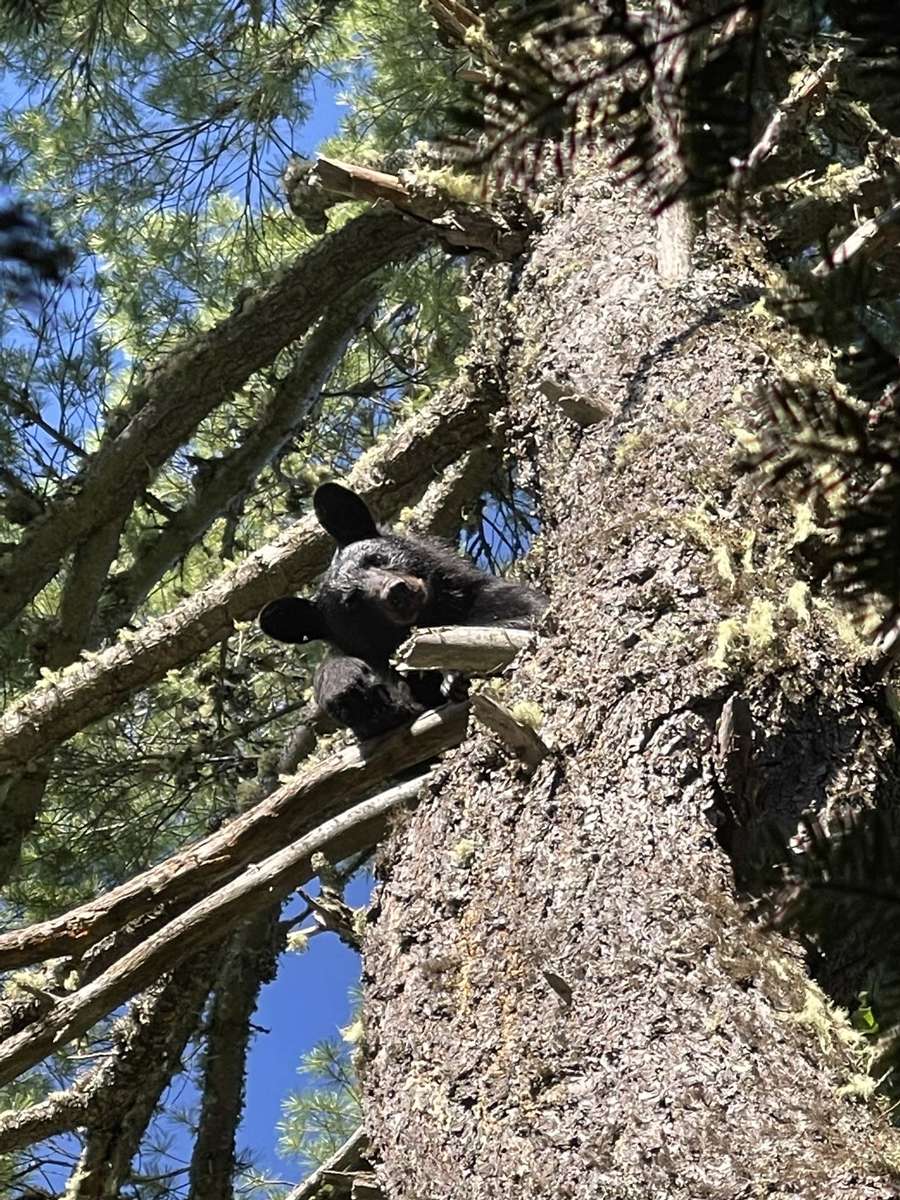 What's Included in our Hound Hunts?
Our hound hunts are a 6-day hunt and include meals, lodging, and guiding. We only take four hunters per week to ensure we can give it our all for our hunters. Book early, we only take 4 hunters per week.
Arrive in the afternoon on a Sunday and leave in the morning the following Sunday. We have a 98% success rate with hounds on our hunts.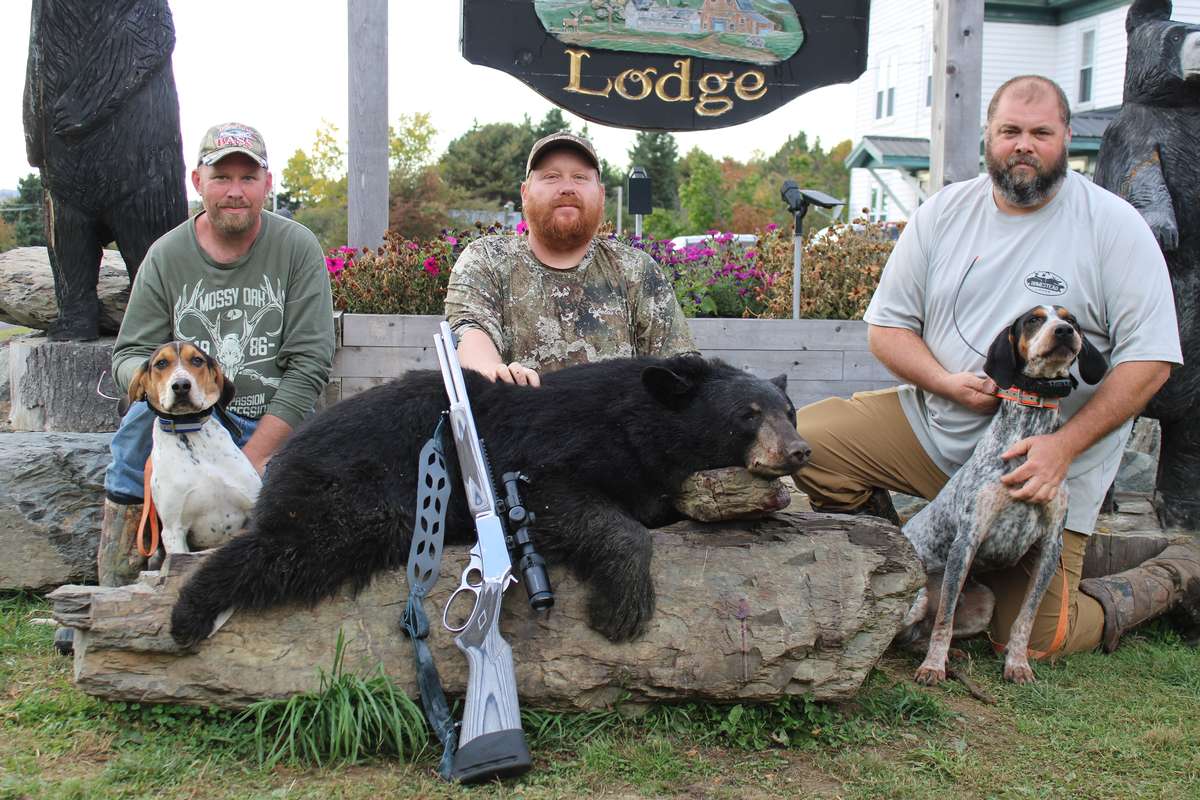 Hound Hunt Rates
The cost for a hound hunt in 2023 is $3,500. Required are your hunting license and bear tag (not included in this price)
Butchering is extra – available on-site at Homestead Lodge